Welcome to V R Interactive Solutions Pvt. Ltd.
Creativity is a wild mind and a disciplined eye.
V R Interactive Solutions Pvt. Ltd. has been offering the entire spectrum of communication solutions from presentations to promos, walkthroughs to web design simulation to show reels.
We create what you have in mind. And make it better and more appealing to your audience. We have a no-holds-barred approach to creativity and imagination, which enables us to arrive at tailor-made solutions for you. The diversity of our clientele is testimony to our adaptability.
We believe there are no caps on creativity. We believe in experimenting, growing, taking risks, breaking rules, making mistakes, and having fun. Because this is a process that unshackles our minds and takes us to unexplored areas that are beyond exciting to us! However, we are also bound by our commitment to you. It's a delicate balance that we've fine-tuned over the years and our passion coupled with our determination to deliver customized client solutions is what sets us apart.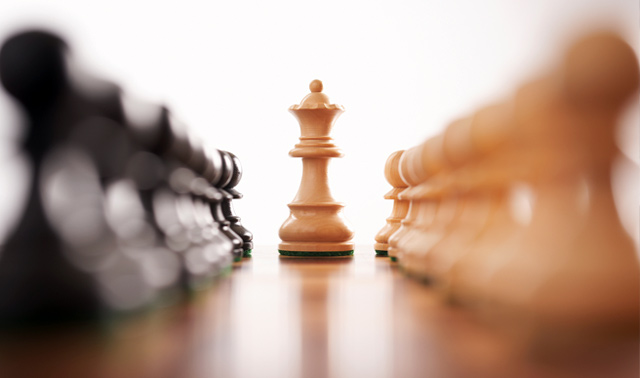 About us
We are VR Interactive Solutions Pvt. Ltd., a multimedia firm based out of Pune, India.
VRIS, previously known as Interactive Solutions, a proprietary firm before it gained its corporate status, was initiated in 1996 by individuals with a common passion for words, images and sounds. Staying abreast of the market demands and consistently improving our knowledge and skills has helped us grow from a start-up firm to a self-sufficient production unit with multifarious capabilities.
Mission
To nurture individual talent and creativity with a view to encouraging innovation and enhancing productivity
To stay attuned to changing technology and consciously harness this knowledge to stimulate progress and evolve
To inspire trust and confidence in clientele by placing emphasis on quality and to stay committed to the pursuit of excellence
Read More
Our Services
We have creative and technical teams comprising young and dynamic individuals who share the company's vision and goals and are unyielding in their commitment to excellence.
We offer the whole spectrum of multimedia services that include architectural walkthroughs, corporate and promotional films, training and awareness films, 3D and 2D animations, documentaries and interactive presentations. We have recently added another feather to our cap by venturing into the fascinating and complex realm of 3D games. We also offer website development and hosting services undertaken by our partners in Mumbai, Lotus Interactive.
Each of our products speaks of an uncompromising attitude to work, epitomized by the pain-staking detail that we incorporate in them.
Evolution, Exclusivity and Excellence form the 3 Es of our business and our work endorses this staunchly.
Alliance
We are proud to have good associates to team up with that not only add value to our repertoire but also give us a distinct creative edge.
Click 360

Click360 offers state- of- the- art high resolution full screen 360-degree photography and videography.

Sindbaad

'Sindbaad' is a complete solution to your Corporate requirements.

Instori

An integrated internal communication and employee engagement (internal marketing) consultancy.
Our Clients
We have been partners in success with each of them. We strive hard to ensure that we communicate the message with desired impact.
Testimonials
"It was indeed pleasure working with Team VRIS. We found them to be very proactive and creative. Their keen eye for detailing needs a mention. One creative team which I can recommend for communicating your message to your target audience."
Prema Gopalan
Executive Director - Swayam Shikshan Prayog
"VR Interactive Solutions Pvt. Ltd. has been doing a fantastic job of supporting our company in our endeavours over many years. Their understanding of the projects, quality of job and their inputs towards the refining of the product have always been appreciated by us. Most of all, the enthusiasm of the team has always made working with VR Interactive Solutions Pvt. Ltd. a real pleasure. I would most definitely recommend VR Interactive Solutions Pvt. Ltd."
Pramod Gaikwad
ICE GLOBAL, Partner.
"They have a thorough understanding and expertise of the media they work for"
Maj. Gen. SS Sharma
KC, VSM, Director (Retd.) - Snow and Avalanche Study Establishment